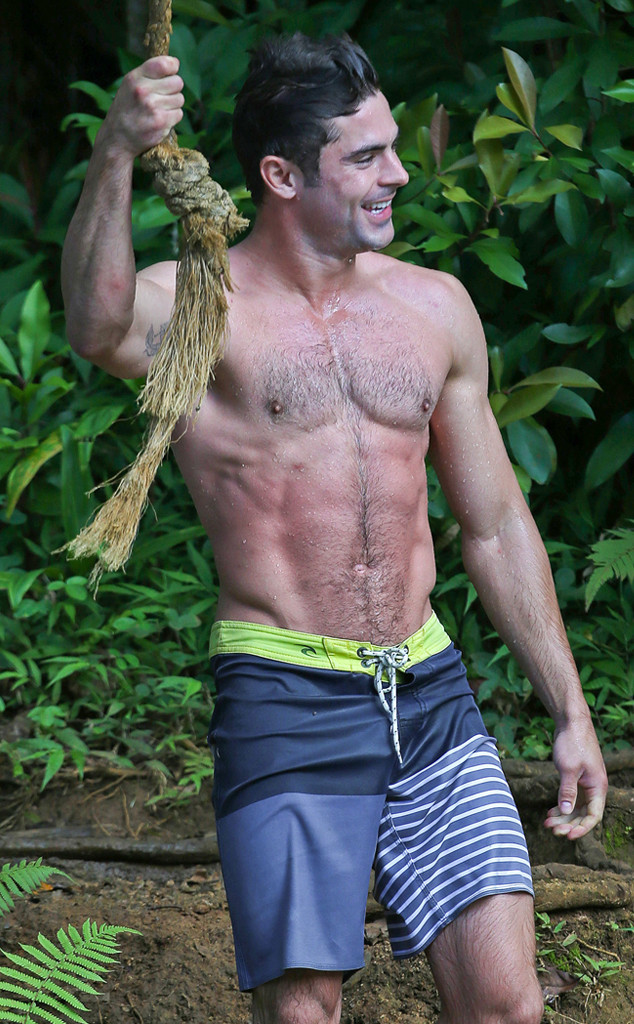 Los-FlightRisk-Pule/AKM-GSI
UPDATE: Johnson and Efron have since confirmed the news with a series of tweets. "BIG NEWS: Welcoming my dude @ZacEfron to #BAYWATCH. Our movie will be big, fun and RATED R.. Like me when I drink," he wrote, adding, "It's BIG. Me and bud @ZacEfron been talkin' bout this one for a long time. And someone get my baby oil. #RatedR. Efron responded writing, "So stoked brother - baby oil for 2 plz."
While it may only be Monday, it's safe to say we've stumbled upon the most exciting casting news of the week.
Zac Efron is in talks to star in the upcoming Baywatch film, a source confirms to E! News. The 27-year-old actor, who we think would look mighty fine in red bathing suit, is in negotiations to appear alongside Dwayne "The Rock" Johnson in the forthcoming remake, which, according to The Hollywood Reporter, is expected to be directed by Seth Gordon.
The publication also reports that filming will begin in 2016, most likely in February.
Johnson, 43, previously confirmed in October 2014 that Baywatch is headed to the big screen by posting an Instagram shot of himself shirtless on a jetski. "'This is my beach bitch!' Rumors are true... we're making #BAYWATCH the movie. Edgy, raunchy and hopefully, funny as all hell. Cue slo mo running on the beach... #WhoNeedsMouthToMouth #RedShortsBeHugginABrotha," he wrote.