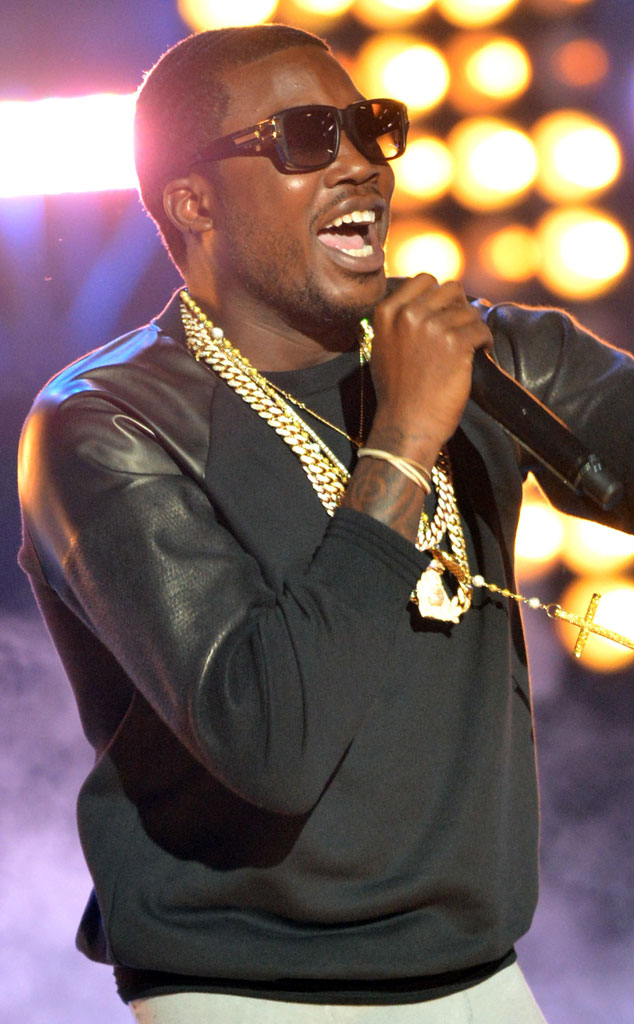 Rick Diamond/Getty Images for BET
Meek Mill has finally responded to Drake.
The 28-year-old rapper called out Drake for allegedly using a ghostwriter more than a week ago. On Thursday, Mill dropped his own diss record, "Wanna Know." It came after two well received two tracks from Drake, "Charged Up" and "Back to Back Freestyle." Some hip-hop fans felt let down earlier this week after Mill failed to give a response when he appeared on Hot 97 DJ Funkmaster Flex's radio show.
"Wanna Know" was produced by Jhalil Beats and Swizz Beatz.
WARNING: The track features explicit language.
In the first verse, Mill raps, "Now when that s--t went down with Chris, you wrote a check / In New Orleans wore my chain to get respect (you a fraud) / So what that tell me? You a p---y and a fan / Say the wrong s--t you know the shooters at your neck / I just wanna know, if you ain't write that running through the six s--t / Tell us who the f--k was Quentin running through the six with? / Running through the six with my woes / Counting money you know how it goes / All the real live forever, baby / And the fake get exposed / N---as writing for you cause you know you never did s--t / When I threw that hook out, I was tryin' to catch a big fish / We the type of n---as to tie your mother up / F--k your sister in the ass and hit your brother up, p---y / You really sweet, I call you buttercup / You f--king dork you changed the style because you studied us / Coming with the same flow / Switching up your lingo / We just want a refund, this ain't what we paid for / Every time that we come, we get what we came for / Spitting another n---as s--t, but you claim you king though?"
In the second verse, Mill raps, "Money make a fake ass n---a look real again / Money make a sucker that told look trill again / Says a lot about all the people that's feeling him / But I'ma show you bitch ass n---as we're real again / Heard that other n---a talking we ain't get back yet / Let's keep it short, n---a you ain't get your chick back yet / And now she rocking with the chaser and now you missed that check / You went from Clear Port to Budapest and miss that jet, hold up."