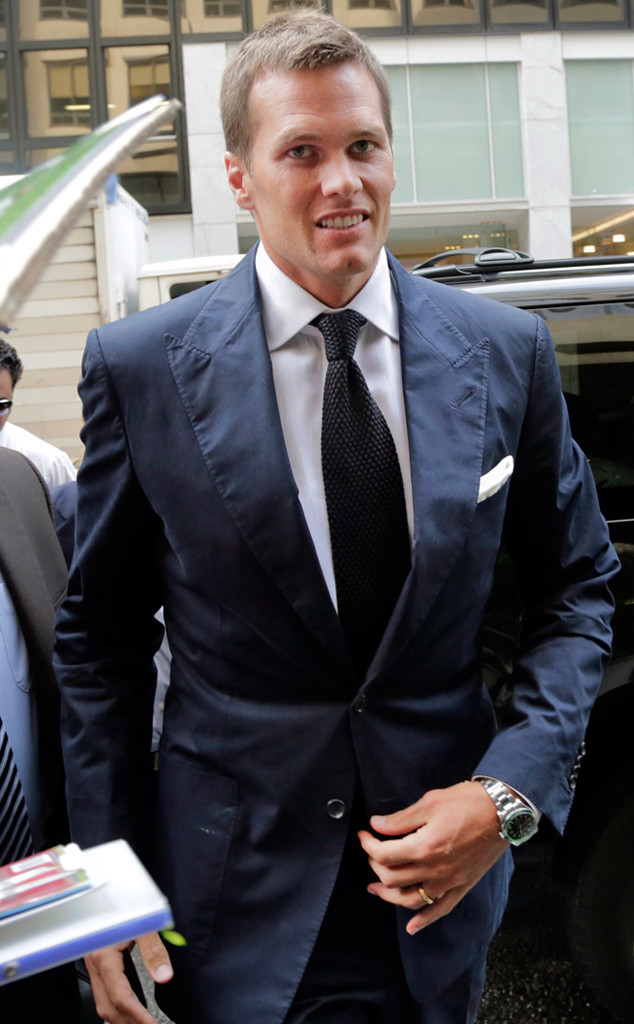 AP Foto/Mark Lennihan
Tom Brady isn't too pleased with NFL Commissioner Roger Goodell and the league as a whole.
The New England Patriots quarterback posted a lengthy statement Wednesday morning on Facebook in response to Goodell upholding his four-game suspension, and said he expected a different result from his appeal hearing.
"I am very disappointed by the NFL's decision to uphold the 4 game suspension against me. I did nothing wrong, and no one in the Patriots organization did either," he wrote. "Despite submitting to hours of testimony over the past 6 months, it is disappointing that the Commissioner upheld my suspension based upon a standard that it was 'probable' that I was 'generally aware' of misconduct."
"The fact is that neither I, nor any equipment person, did anything of which we have been accused. He dismissed my hours of testimony and it is disappointing that he found it unreliable."