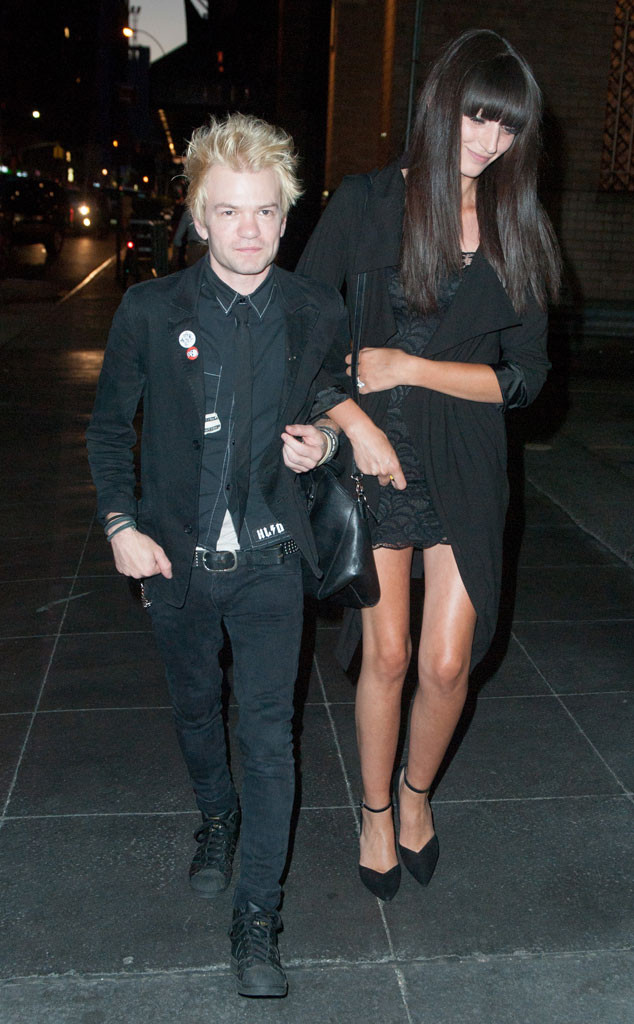 IGGI / Splash News
It looks like Deryck Whibley is doing a helluva lot better these days.
The Sum 41 frontman was spotted stepping out with his fiancée Jocelyn Aguilar in Los Angeles and appeared to be much healthier following his near-death experience just one year ago.
Whibley was photographed looking very frail back in May 2014 after revealing that he had suffered organ failure and almost died due to too much drinking.
"Hey everyone, it's deryck here. sorry i've been so m.i.a. lately, but i've been very sick in the hospital for a month and was pretty sick for a few weeks leading up to my trip to the hospital," Whibley wrote on his blog in a post titled "Rock Bottom" at the time.
"The reason i got so sick is from all the hard boozing i've been doing over the years. it finally caught up to me," he continued. "I was drinking hard every day. until one night. i was sitting at home, poured myself another drink around mid night and was about to watch a movie when all of a sudden i didn't feel so good. i then collapsed to the ground unconscious. my fiancé got me rushed to the hospital where they put me into the intensive care unit."