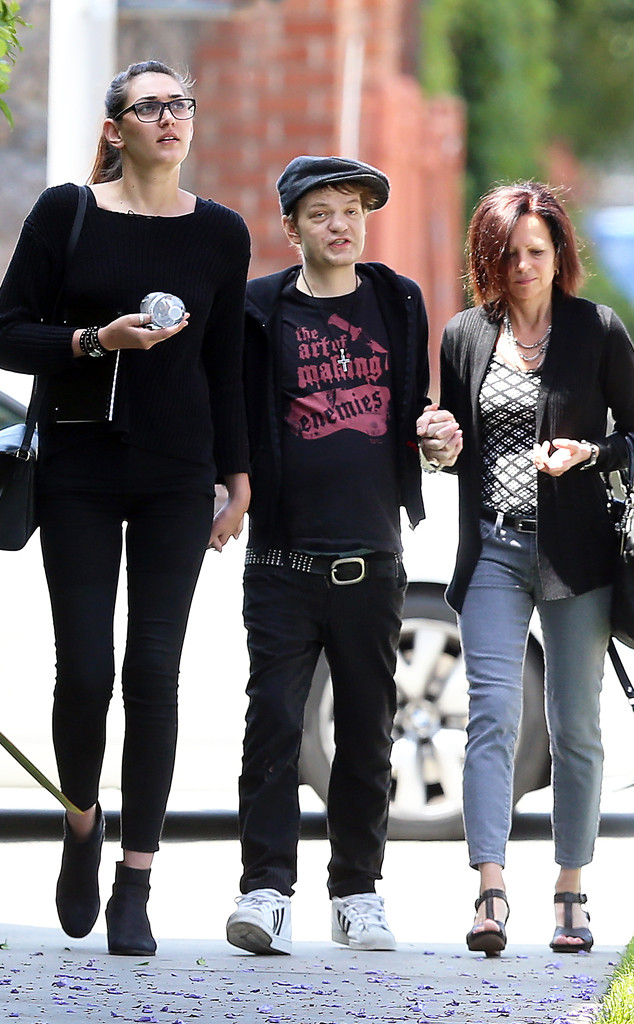 TOSH/Splash News
The toll that alcohol abuse took on Deryck Whibley appears to be on full display.
The 34-year-old Sum 41 frontman was spotted out Monday looking very frail, several days after revealing that he recently suffered organ failure and almost died due to too much drinking.
Whibley was in Los Angeles walking hand in hand with his fiancée, Jocelyn Aguilar, and a brunette mystery woman. He was dressed in his usual style—black pants, a Paul Frank T-shirt, a hoodie and sneakers, his platinum-blond hair tucked under a driver's cap—but his face looked shockingly gaunt.
Or maybe not so shockingly, after reading Whibley's recollection of his health scare.