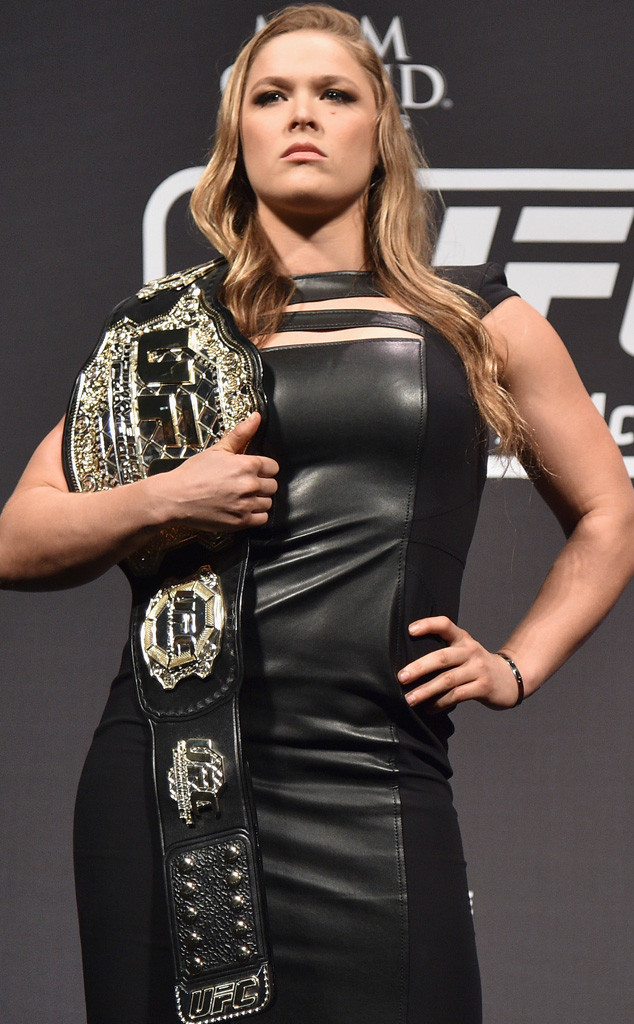 Buda Mendes/Zuffa LLC/Zuffa LLC via Getty Images
Ronda Rousey is strong and healthy—and it shows!
But the UFC fighter didn't always have the positive relationship with her body that she does today. In an interview with Bobbi Brown for Yahoo! Beauty, the 28-year-old said in that in her younger years, she "struggled with bulimia" and did "all kinds of crazy stuff" in her misguided quest to look a certain way.
"I was unhappy," she recalled. "I had to attend to all of the other things in my life, like my career and my training, to get to a point where I trained just because I loved it. I didn't even know that was what I wanted, but I made myself happy first and then got the 'oh wow' body."