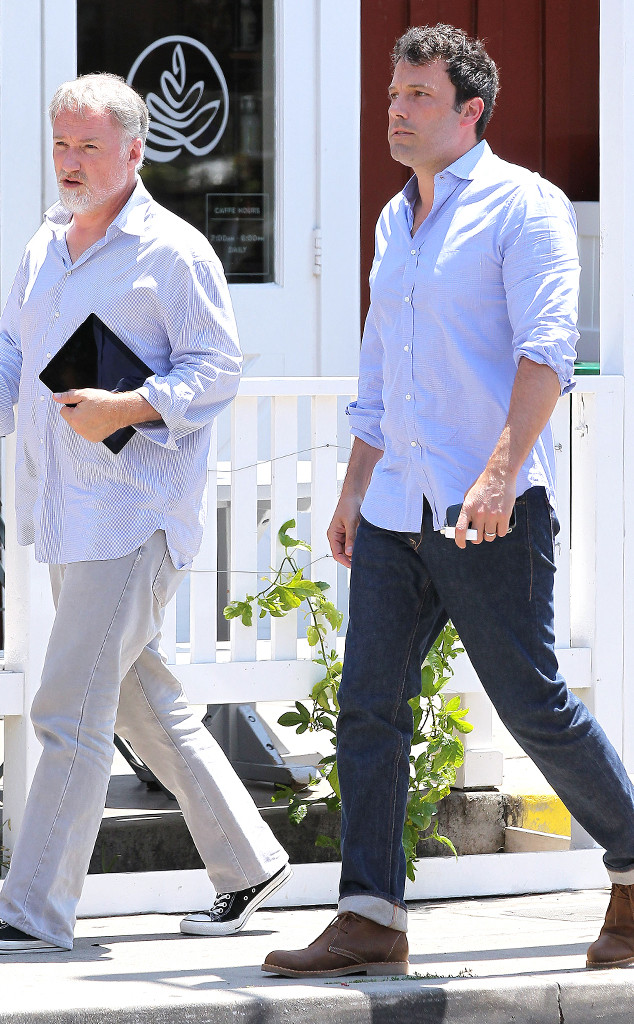 Pablo/Stoianov/FAMEFLYNET
How much does Jennifer Garner really know about Ben Affleck?
In 2014's Gone Girl, Affleck played a man who—SPOILER ALERT!—was framed for his wife's murder. Amy (Rosamund Pike) learned her husband Nick (Affleck) was cheating on her with Andie (Emily Ratajkowski), so she sought revenge. And boy, did Amy get it.
According to The New York Daily News, in the film's DVD commentary, director David Fincher laughed as he made an insightful comment about Affleck. "If I was his wife, I think I would be very suspicious, always, of whoever just called because he has a real gift at being able to insinuate a conversation," he said of one particular scene. "This is something that Ben is extraordinarily good at, when he has to cook up a phone conversation, when he has to hear somebody on the other end of the phone...He has to do these things in the foreground where he takes out his phone and looks at it and he puts it away so his sister doesn't see it. There are people who do that and it's too pointed. But Ben is very, very subtle and there's a kind of indirectness to the way he can do those things. Probably because he's so duplicitous."