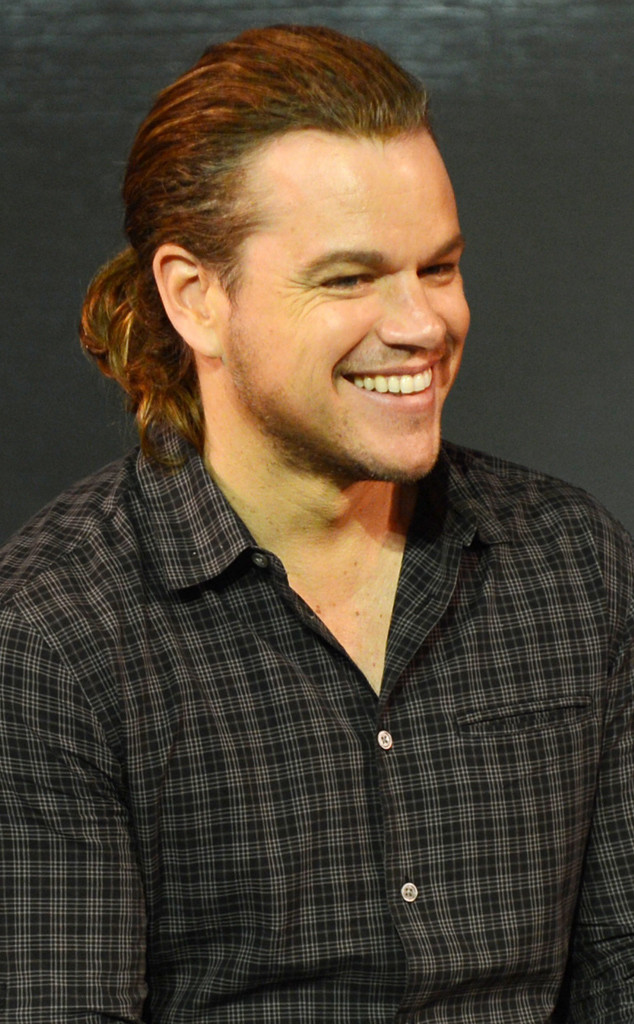 ChinaFotoPress/ChinaFotoPress via Getty Image
The world changed today. And we're not sure yet if it was for the better.
Today, Matt Damon debuted a ponytail. During a press conference for his upcoming film The Great Wall, he talked to reporters and smiled like he wasn't completely flipping our world upside down with his ponytail-ness.
We have so many questions for that little tail of hair that's popping out from the 44-year-old actor's head and we really can't adequately express our feelings for this new 'do until we get some answers.