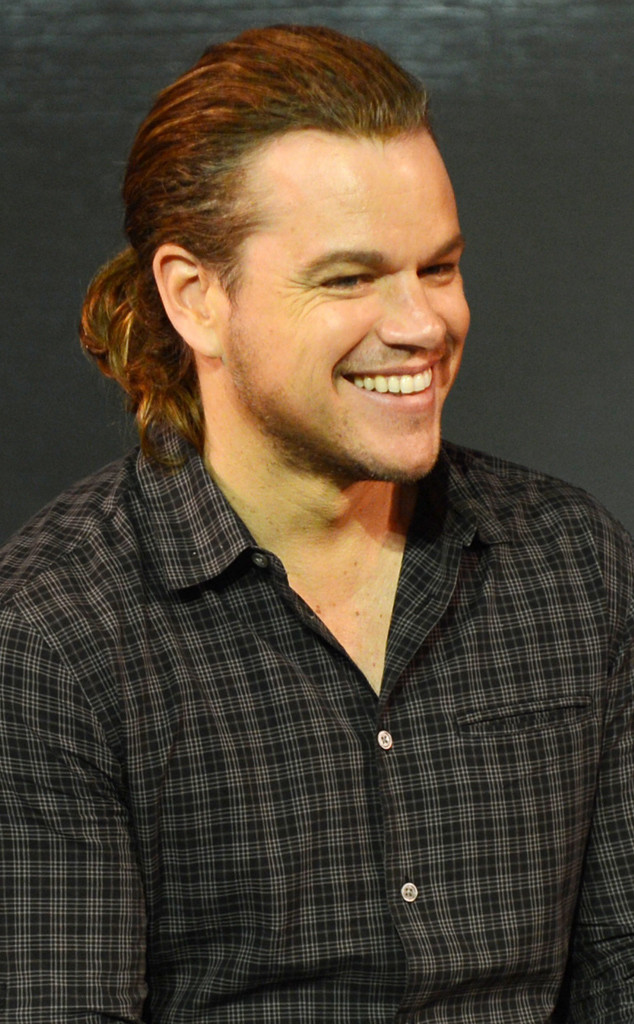 ChinaFotoPress/ChinaFotoPress via Getty Image
It's official, folks: Matt Damon has a ponytail. And we're digging it.
The 44-year-old actor debuted his new look in Beijing, China on Thursday, during press conference for his forthcoming film The Great Wall at the Park Hyatt Hotel.
Wearing a button-down shirt and basic blue jeans, the Bourne Identity star flaunted his hip new hairstyle—and a little bit of facial scruff—while flashing a beaming smile as he addressed the audience.
While it's unclear if Damon's luscious locks are for an upcoming role, we think the father of four looks mighty fine with his new 'do.
Watch out, Jared Leto, you may have some competition in the hair department...