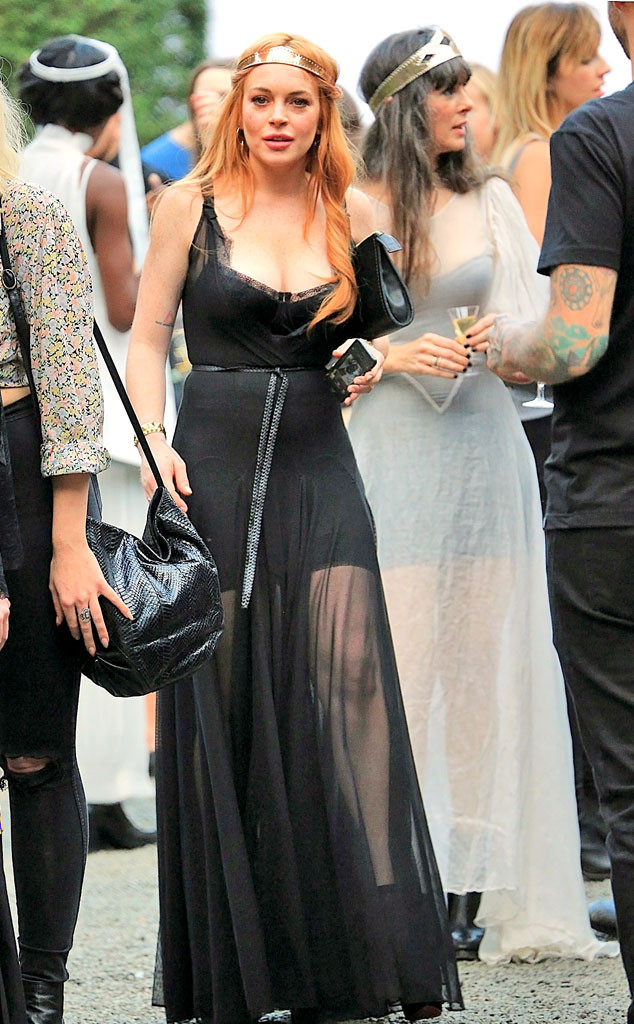 Jackson Lee / Splash News
Lindsay Lohan may have skipped the Venice Film Festival, but she couldn't miss New York Fashion Week!
The 27-year-old actress hit Wendy Nichol's Saints of the Zodiac Fall 2013 fashion show in NYC yesterday to watch her younger sis Ali Lohan walk the runway.
LiLo looked happy, healthy and was all smiles while chatting with fellow fashionistas at the NYFW event. The rehabbed star sported a long, flowing black dress that showed her curves and lots of busty cleavage. She completed her look with a black clutch purse and gold crown over her red hair.