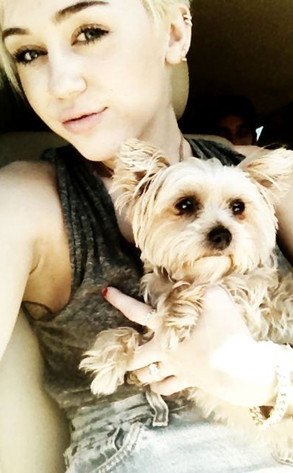 Twitter
Miley Cyrus' animal-loving heart is broken.
After her adorable dog Lila was hospitalized just over two months ago, the "Decisions" singer has now taken to Twitter to share the tragic news that her beloved pooch has passed away.
"can't think of one good reason to get out of bed today...," the 19-year-old star wrote at Tuesday afternoon before explaining her doggy depression.