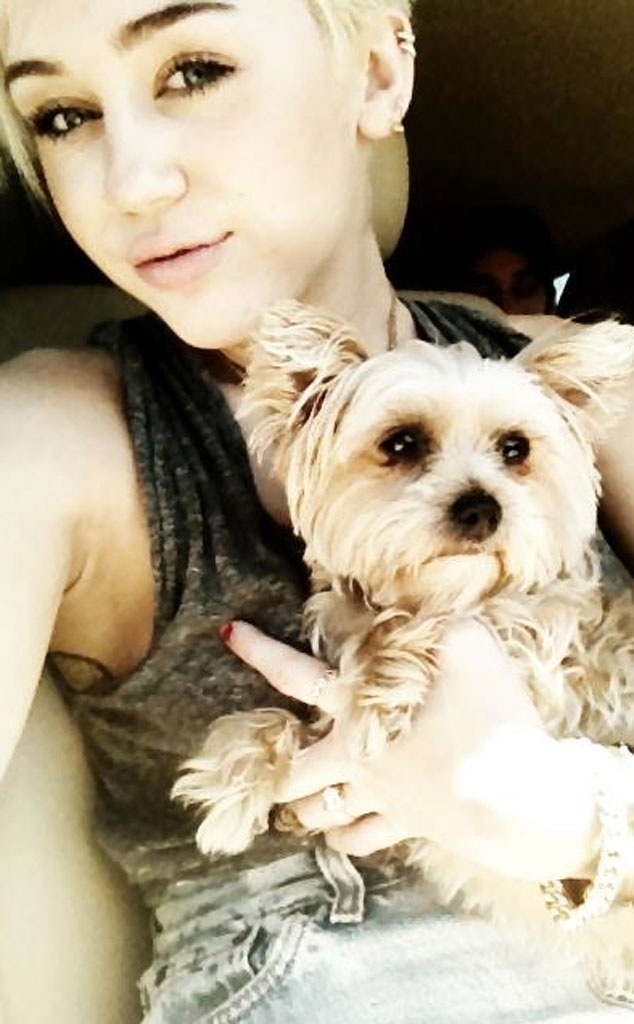 Twitter
Miley Cyrus' dogs are family. So when one of her fur babies is hurt, you better believe she's concerned.
"please pray for my baby girl Lila…" the 19-year-old bride-to-be tweeted Tuesday. "She is in the hospital. I am so heart broken. Please send out vibes for her to not be afraid & to heal."
In April, Miley tweeted a sweet picture of her Yorkie mix and mused, "I think Lila must be an angel."
She also joked on the social networking site in February, "Why would I need human friends? dude, Lila will ALWAYS love me & that's more than we can say about most humans."
In addition to Lila, Miley is the "proud mama" to Ziggy, Floyd, Happy and Mary Jane. In May, she wrote about receiving her "first Mothers Day card" from her canine kids.
It's clear Miley loves her four-legged friends very much. We'll definitely be praying for little Lila to get well soon!