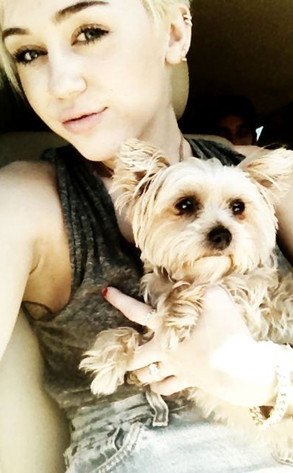 Twitter
Miley Cyrus' dogs are family. So when one of her fur babies is hurt, you better believe she's concerned.
"please pray for my baby girl Lila…" the 19-year-old bride-to-be tweeted Tuesday. "She is in the hospital. I am so heart broken. Please send out vibes for her to not be afraid & to heal."
In April, Miley tweeted a sweet picture of her Yorkie mix and mused, "I think Lila must be an angel."