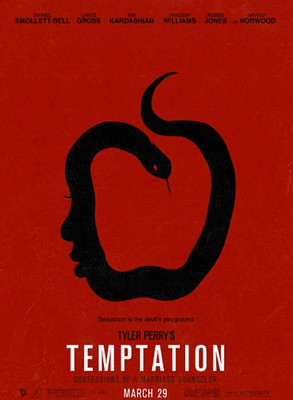 instagr.am
Here it is, people, your first (sorta, kinda) glimpse at Kim Kardashian's new movie.
The E! star posted the first teaser movie poster for her Tyler Perry flick Tyler Perry's Temptation: Confessions of a Marriage Counselor, which surprisingly doesn't star the director, but does star Kim.
So what do we see for the first taste of this sexual drama?