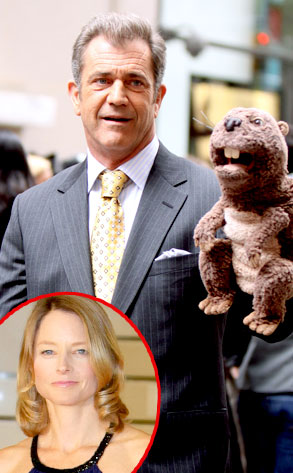 INFdaily.com; AP Photo/Shizuo Kambayashi
Leonardo DiCaprio may be pulling out of Mel Gibson's next directing gig, but Jodie Foster isn't shying away from the embattled Hollywood star.
Sources tell me she fully expects a theatrical release of The Beaver, the dramedy she directed about a man (Gibson) who develops a friendship with a hand puppet. Foster also costars in the flick.
While Foster is still working on the final cut of the film, she can't be too far from finishing because…