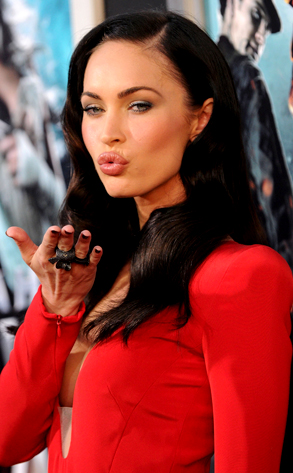 Jason Merritt/Getty Images
We're going to give Megan Fox the benefit of the doubt. We bet that behind her overexposed ('tho impressive) T&A there exist some acting chops that the babe should be using for more challenging roles than Stereotypical Hot Girl in Robot Revenge 4.
And Megan knows it, too. Which is why the chick griped so often that T-town nemesis Michael Bay only ever wanted to film those infamous "tits and ass."
But hello, there's a tried and true way for H'wood hotties to show they've got what it takes to cut it in this biz—by going ugly. So is the foxy Megan Fox willing to shed her signature sex appeal?