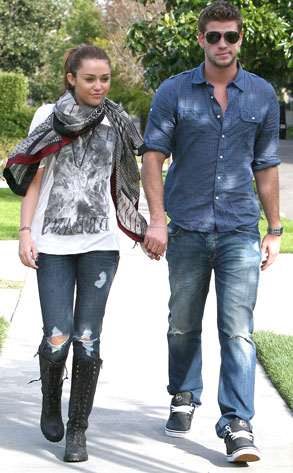 Fame Pictures
Liam Hemsworth isn't as famous as his girlfriend, Miley Cyrus...yet!
The Aussie actor, 20, tells me he's been getting a whole lot more attention ever since The Last Song (in theaters today) publicity machine kicked in.
"It's starting to get really crazy," he says. "People are asking to get my photo more now. It's usually, 'Hey, Miley! Can I get a photo with you? Liam, will you take the photo?' But now they actually want my photo, too."
Then there are his newly minted fans, especially the ones in the audience during a recent Toronto television appearance...