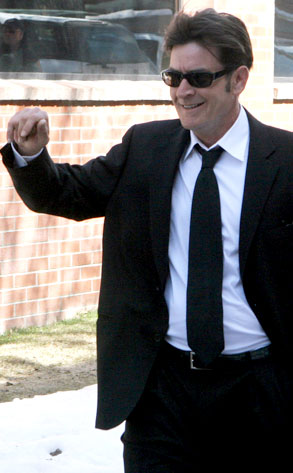 INFdaily.com
Two and a Half Men is back to full capacity.
Charlie Sheen returned to the set of his hit CBS sitcom this morning and production resumed after being shut down for the last three weeks to accommodate his stint in rehab, according to a rep for Warner Bros. Television.
Sheen sought what his publicist, Stan Rosenfield, said was voluntary in-patient treatment at an undisclosed facility as a "preventive measure" to deal with his personal issues. CBS released a statement in support of Sheen's move.