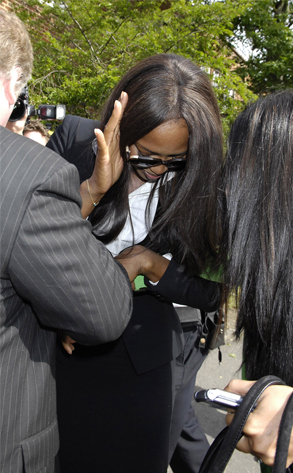 Simon James/WireImage.com
So much for cleaning up her act.
Supermodel/noted anger mismanager Naomi Campbell is possibly staring at a criminal charge after her allegedly slugging her driver.
New York's Finest say that Campbell's unnamed chauffeur stopped his vehicle in midtown Manhattan to inform authorities that he was on the receiving end of a Campbell special. Before officers arrived, however, the 39-year-old catwalker proceeded to flee the scene.
The driver is currently being debriefed by investigators. Police say charges could be filed.
While there's no sign of Campbell, who has a long list of similar trangessions with the hired help, her spokesman suggested she'll be ready to tell her side soon.
"There shouldn't be a rush to judgment," publicist Jeff Raymond tells E! News. "Naomi will cooperate voluntarily, and there is more to the story than meets the eye."