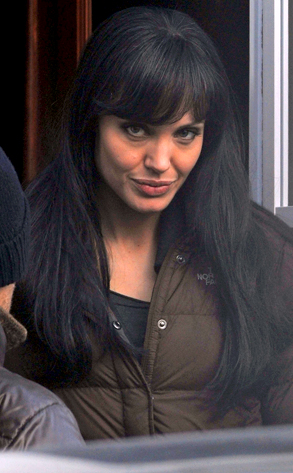 James Devaney/Getty Images
Um, should we be reading something into Angelina Jolie's next possible movie?
Per The Hollywood Reporter, the Oscar winner and The Wrestler director Darren Aronofsky are in talks to join forces for a big-screen version of Serena: A Novel.
Jolie, who recently dropped out of the sequel Wanted 2, would play the Lady Macbeth-inspired title character, who moves with her husband from Boston to the mountains of North Carolina. When she learns she cannot bear children, however, she sets out to murder the illegitimate child her hubby fathered without her.
But that's just fiction, folks. In real life, Jolie, in Europe shooting the romantic thriller The Tourist opposite Johnny Depp, has been spending her spare time hanging with Brad and the brood—and everything seems peachy on the home front.