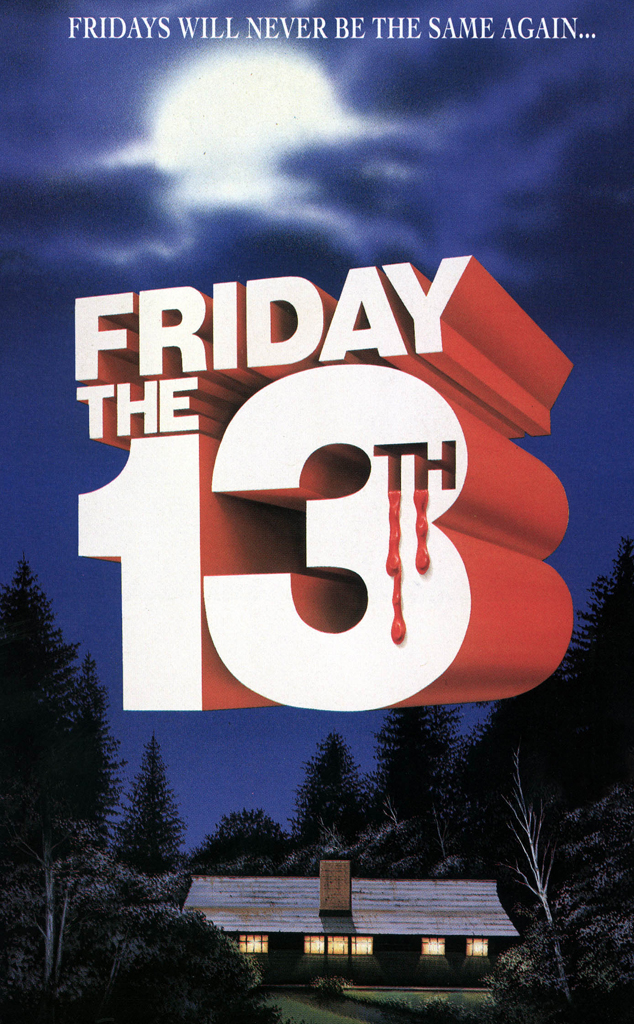 Moviestore Collection/Shutterstock
Kids, if you've ever wondered why it's a bad idea to have sex at your picturesque lakeside summer camp, look no further.
While it didn't invent the idea of punishing teenagers for getting rowdy with an over-the-top death, the Friday the 13th film franchise—which kicked off 40 years ago today with the 1980 original—certainly hammered (and stabbed, and sawed, and impaled) the point home.
Hailed as a fresh take on the stalker-killer trope with its twist ending, the first movie in what so far is a 12-film franchise (counting Freddy vs. Jason and the 2009 reboot) is an unequivocal horror classic that has inspired numerous imitators, modern reinventions (AHS: 1984, anybody?) and more than a few nightmares. As for what came after the identity of the first homicidal maniac was revealed...