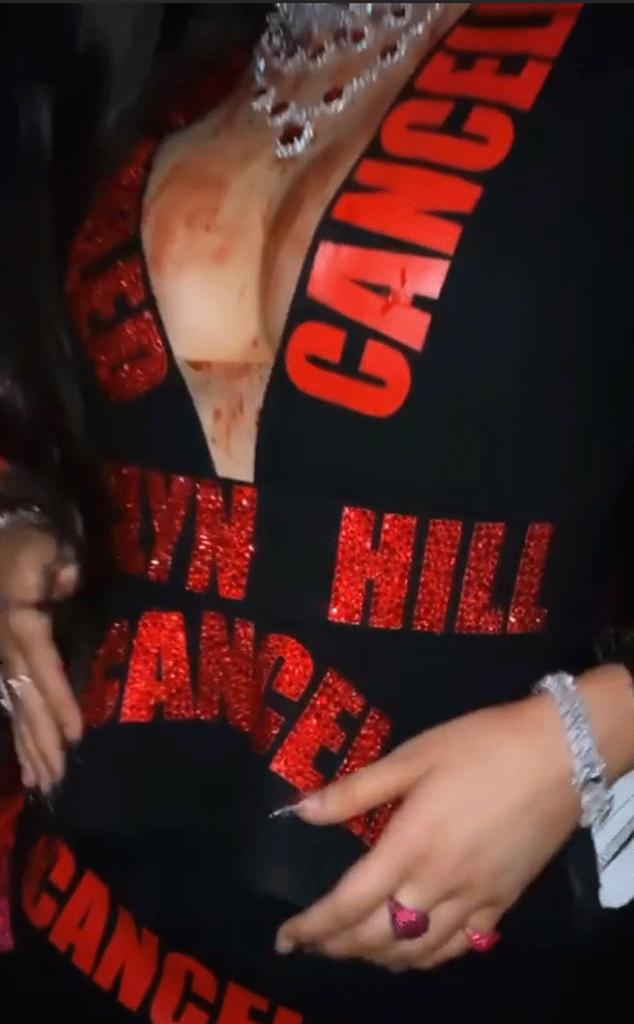 Instagram
UPDATE: Jaclyn Hill is defending her Halloween outfit after a few people criticized it online.
"Super tacky and once more prime evidence that she dgaf about her fans/customers," a Twitter user commented underneath a video of the beauty guru showing off her "canceled" costume.
However, the makeup mogul was quick to respond to the backlash. "This costume has NOTHING to do with my fans or customers," Hill wrote. "It has to do with "cancel culture" that has become so popular. I adore my subscribers & they know that!"
_____
Sometimes, you just gotta poke fun at yourself.
That's exactly what Jaclyn Hill did at her Halloween party on Saturday night in Los Angeles. The 29-year-old YouTube personality took to Instagram Stories to show off her statement-making costume.