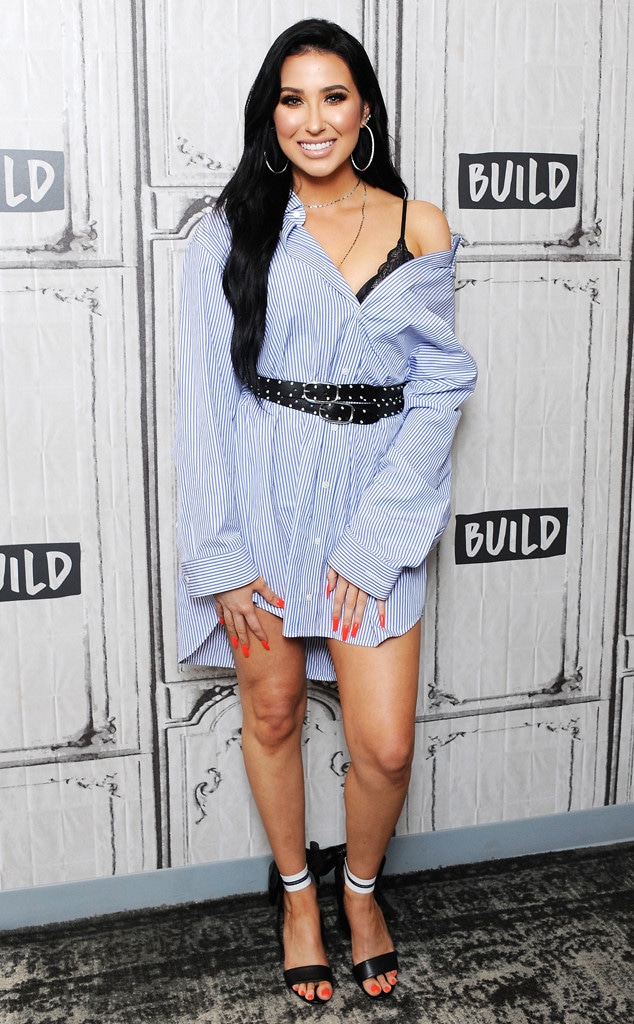 Desiree Navarro/WireImage
If you're a beauty devotee or love watching YouTube videos until your laptop dies, then you may have come across beauty guru Jaclyn Hill.
The long-time YouTuber and self-taught makeup artist has amassed a following unlike any other, with nearly 6 million subscribers on her channel. However, a few weeks ago she deleted all of her social media accounts (with the exception of YouTube) after receiving backlash over her eponymous makeup brand, Jaclyn Cosmetics.
On Wednesday, Hill returned to YouTube with a 19-minute video that read: "Where I've Been."
"I feel very uncomfortable right now," she began her clip, holding back the tears. "I'm terrified... I'm terrified of just everything."
In case you're wondering what she's "terrified" of, here's some back story: In May, her eponymous brand released the So Rich Lipstick collection that featured 20 different nude shades. And while the line sold out, people started issuing complaints about the products. Many said they noticed what looked like hair embedded into their lipsticks, shards of metal pieces, mold and other contaminants. (However, this hasn't been confirmed.) 
In June, many asked that Jaclyn issue a recall, the Florida-based influencer told fans the brand would accept returned products and would refund the purchase price with a new lipstick. But a few weeks later, on June 22, she explained that Jaclyn Cosmetics would refund all of its customers, regardless of how they felt about their product. 
"I got into this place where I was so clouded and unable to rebuild my brand, unable to figure out what's going on, and I knew in order to get right, in order to make my brand right, I need to get me right," Jaclyn reflected in her video, referring to the scandal. "I was just like I can't do this...I need to focus."
While she didn't address "any rumors" about her cosmetics line, she talked about feeling like a "complete failure, " saying, "My launch was a failure. It failed. It sucked. I was so confident that I was almost cocky. Because I was just like, 'This is gonna be the best thing people have ever seen.'"
She continued, "It's important to me that you guys know how sorry I am, how embarrassed I am. It's been shocking."
As for what's next for Jaclyn and her brand, she explained that she's gotten an entirely new team and won't be working with the same lab that she launched her lipsticks with.
"In this past month, I have built an entirely new quality control team. I have brought on several different people for all different things," she explained. "And that's why I left social media. As a CEO, as a boss, you don't get to sit and be like, 'Wah.' You have to start rebuilding."
Right now, she's putting all of her focus on Jaclyn Cosmetics. And while she plans to release more beauty products in the near future, she's putting them on hold.