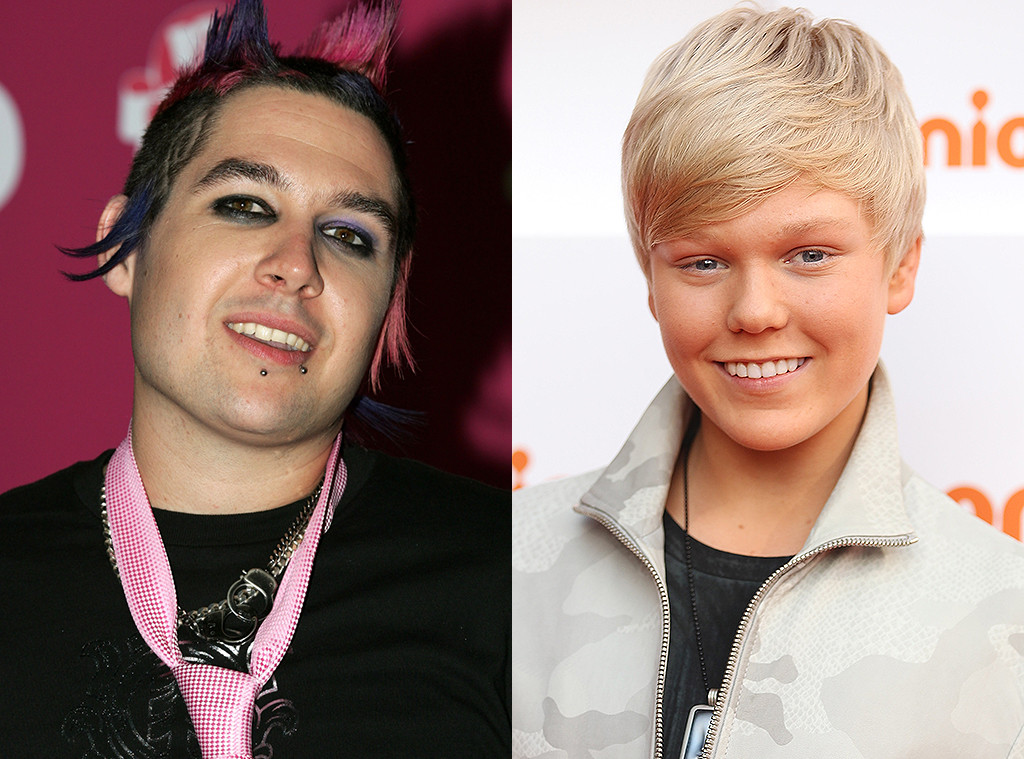 Chris Ivin/WireImage; Mark Metcalfe/Getty Images
Talk about a blast from the past.
This season of The Voice Australia includes a slew of "all-star" contestants finding their way back into the spotlight after competing on previous seasons of The Voice and other singing competitions.
Among the 2019 hopefuls: Australian Idol finalist Lee Harding and Australia's Got Talent winner Jack Vidgen.
Best known for his eyeliner, mohawk and hit single "Wasabi", Lee is now 35 and eager to return to the solo music scene after a 12-year hiatus.
"[Idol is] part of who I was as a young person, but it's not me anymore. It's part of my life, and I will never shy away from that," Lee, who finished third on Idol in 2005, told the Sydney Morning Herald. "But coming back this time, I've been writing my own things, and I'm in a better place for it.
Since his "Wasabi" days, Lee has become a father of two and ditched his signature punk look for a more relaxed, indie vibe.
"I'm really, really happy," he said. "I'm in a positive place in myself, and it's time to get out there and give it another go. I want this to be a forever thing,"
Also back is Jack Vidgen, who was just 14 years old when his "I Have Nothing" Australia's Got Talent audition video went viral and he eventually won season 5 in 2011.
Now 22, Jack is all grown up with an updated look.
"I think it was a really full on and amazing couple of years straight after the show but also I was just craving a bit of normality and a bit of a normal teenage life," he told The Morning Show in 2017. "I took a couple of years off and I really got to experience that."
Neither Lee nor Jack auditioned in the first two episodes of The Voice, so we'll have to keep watching to see if they get chair turns from coaches Kelly Rowland, Delta Goodrem, Boy George and Guy Sebastian.
The Voice Australia airs Sundays, Mondays and Tuesdays at 7.30pm on Nine.