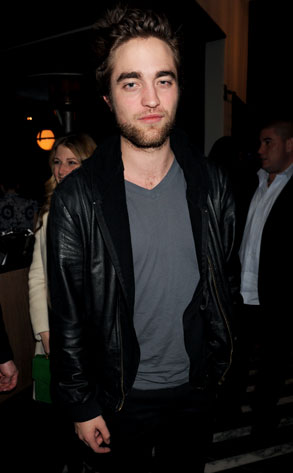 Robert Pattinson has landed!
Our favorite Brit boy is here in Hollywood. As you must know by now, the Twilight star is going to be presenting at the Academy Awards on Sunday. (Nope, his costar Kristen Stewart is not expected to join him.)
So what's he been up to since he got here?