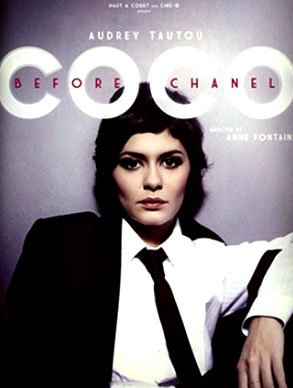 Well this gives the term promotional tie-in a whole new meaning.
Not only did Amélie star Audrey Tautou recently sign on to replace Nicole Kidman as the new face for Chanel's iconic No. 5 fragrance, but the French cutie is taking on the titular role in a Coco Chanel biopic as well.
In a desperate attempt to not be outdone, ousted spokesperson Kidman, whose portrayal of author Virginia Woolf earned her an Oscar, will soon begin hawking prosthetic noses.