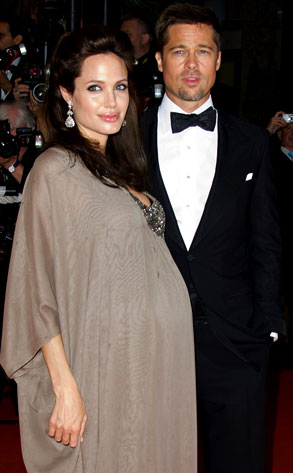 Mike Marsland/WireImage.com
OK, that might be something of an overstatement, but it sure felt that way, as Brad Pitt and Angelina Jolie took to the red carpet again for the Cannes premiere of her new film Changeling Tuesday night.
(The two have been omnipresent since the film festival began, in part because two of Angie's movies are being shown, but mainly because of the media's obsession with that twins-carrying belly of hers.)
While Brangelina brought plenty of star power to the premiere, there was also a slew of celebrities on hand generating additional wattage, including the movie's director, Clint Eastwood, as well as Tim Robbins, Sharon Stone, Nick Nolte, Dita Von Teese and Sean "Diddy" Combs.
But just in case there were any questions about where to shine the spotlight, Angie sealed the deal by smooching Eastwood's wife, Dina, that night. Nice touch.