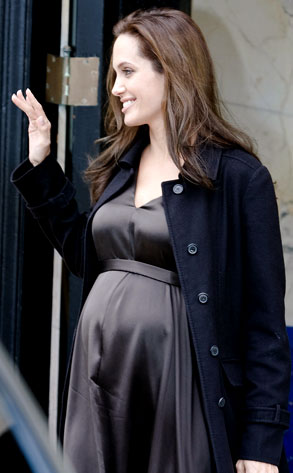 Paul Morigi/WireImage.com
Angelina Jolie's ready to deliver twins in France next month.
But these babies will require a red carpet, not a wet nurse.

Two of the Oscar winner's films will debut at the 61st Cannes Film Festival.
Her 1920s kidnap thriller Changeling, directed by Clint Eastwood, is already building buzz to take home the top prize, the Palme d'Or.
Eastwood will compete against 19 directors, among them Steven Soderbergh, who will debut his twofer Che Guevara flick, Che, starring Benicio Del Toro and comprising two separate films, The Argentine and Guerilla, during the festival.
Out of competition, Jolie and Jack Black's animated adventure Kung Fu Panda will have its premiere.