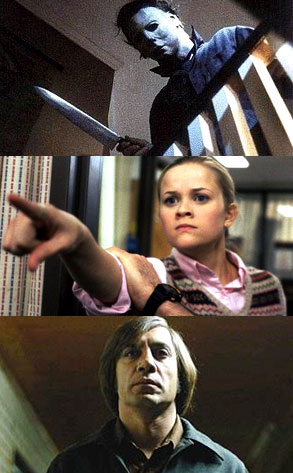 Compass International Pictures, Paramount Pictures, Miramax Films
We get it, already: Heath Ledger's twisted turn as the Joker in The Dark Knight is so good it's disturbing. And we have to agree, this Gotham City thug is one of a very special breed of baddie—those sickos who go beyond freaky, beyond evil, beyond twisted. They're creepy.
Few movie villains have what it takes to truly make your skin crawl, but they're the ones you don't forget.
So who are the creepiest bad guys of all? Click in, if you dare.