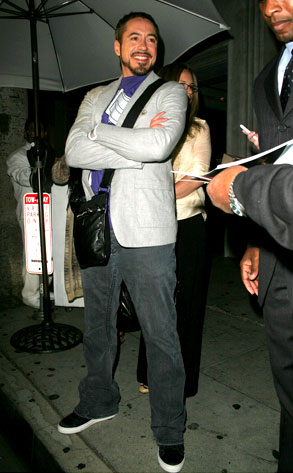 FAME PICTURES
Robert Downey Jr. has elected to put this role in his pipe and smoke it.
E! News confirmed Wednesday that the Iron Man star has commited to playing the titular sleuth in the upcoming Sherlock Holmes, which Guy Ritchie plans to direct for Warner Bros.
This is not to be confused with the other awesome-sounding Arthur Conan Doyle-inspired film Judd Apatow is producing for Columbia Pictures, with Sacha Baron Cohen and Will Ferrell set to star as Holmes and Dr. Watson.