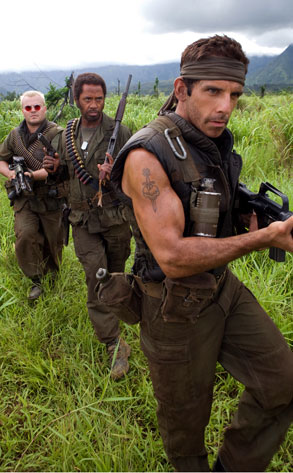 Merie Weismiller Wallac/Dreamworks
Ben Stiller doesn't think it's necessary for anyone to boycott Tropic Thunder. And not just because he directed it.
"It's sort of edgy territory, but we felt that as long as the focus was on the actors who were trying to do something to be taken seriously that's going too far or wrong, that was where the humor would come from," the actor told MTV News Monday in response to a call to protest from a coalition of advocacy groups who are offended by the comedy's jokes about how playing an impaired person—i.e., Dustin Hoffman in Rain Man—is a surefire route to Oscar glory.
"[The joke is on] actors reaching for roles in terms of hopefully winning awards,"Stiller said.