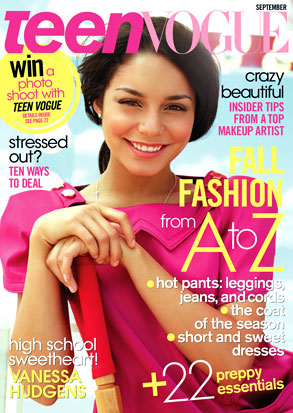 Teen Vogue
Vanessa Hudgens is in no hurry to grow up.
Even though her run with High School Musical ends with the upcoming HSM3, the 19-year-old Hudgens still knows where her bread is buttered.
"Your fans are the ones who support your movies," the singer-actress says in the new issue of Teen Vogue about her screaming-teen fanbase. "Without them, your career is over. I'm turning 20 this year, so of course I'm going to have to grow up. But I'll do it when the time is right."