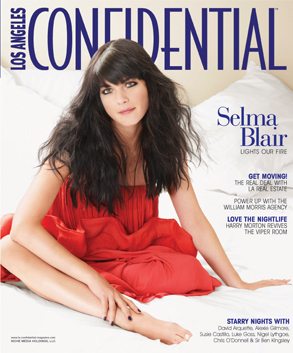 Ondrea Barbe for LA Confidential Magazine
Someone get Selma Blair a Hooters baby tee and a pair of Daisy Dukes!
Believe it or not, the Hellboy II: The Golden Army star once dreamed of straying for a moment from acting to show off some T&A in a music video.
"I wanted to be the cheesy pretty girl in a video," Blair says in the new issue of Los Angeles Confidential magazine, adding, "I want to be the air-brushed girl, like in an Aerosmith video. Glamorous, sweet, pretty, sexy...Everything I'm not seen as."