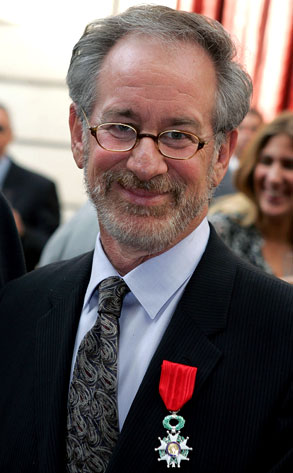 AP Photo/Philippe Wojazer, POOL
Sacre bleu! Forget Indy. The French are jonesing for some Steven Spielberg.
The veteran director was made an officer of the French Legion of Honor by President Nicolas Sarkozy in Paris Wednesday, one of the highest cultural honors doled out by the country.
Spielberg had previously been awarded a knightship in the Legion of Honor in 2004.
During the ceremony, held at the Elysees Palace, Sarkozy said that while Spielberg was being recognized for the "entirety of his work," it was the Hollywood heavyweight's crusade to document the Holocaust and doing his part to bring attention and aid to the Darfur region of Sudan that prompted the award.
Not to mention he has a bit more street cred than Jerry Lewis.