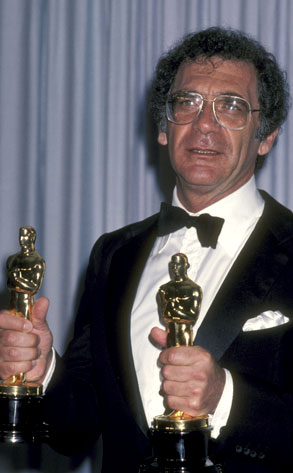 Ron Galella, Ltd./WireImage.com
Sydney Pollack helped make a sex symbol of Robert Redford, an Oscar-caliber star of Jane Fonda and a woman of Dustin Hoffman.
Pollack, the quintessential actor's director of Tootsie, The Way We Were and more, who seemed most comfortable in the company of Hollywood's biggest stars, and vice versa, died tonight of cancer at his Los Angeles home.
The filmmaker, a two-time Oscar-winner, was 73.
"Sydney made the world a little better, movies a little better and even dinner a little better," George Clooney said in a statement. "A tip of the hat to a class act. He'll be missed terribly."
Pollack recently worked with Clooney on Michael Clayton, which Pollack acted in and helped produce, and Leatherheads, which he executive produced.
Michael Clayton, a Best Picture contender at this past February's Oscars, brought Pollack his sixth career nomination. He won his pair of statuettes for directing and producing the 1985 Best Picture winner, Out of Africa.
He also earned nominations for directing and producing Tootsie, the beloved cross-dressing 1982 comedy, and for directing the 1969 dance-marathon drama They Shoot Horses, Don't They?.
A former acting teacher who became an in-demand character actor, Pollack had memorable on-screen turns in Stanley Kubrick's Eyes Wide Shut, Woody Allen's Husbands and Wives and his own Tootsie, in which he played Hoffman's exasperated acting agent.