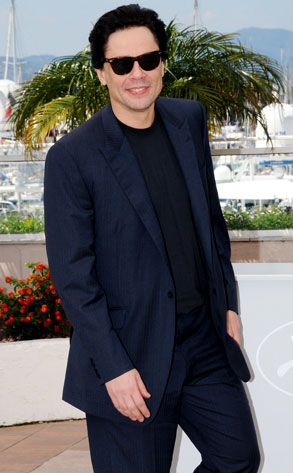 Tony Barson/WireImage.com
Surprise, surprise. A panel headed up by Sean Penn had politics on the brain.
Benicio Del Toro was unanimously named Best Actor at the Cannes Film Festival Sunday for his portrayal of Latin American revolutionary Che Guevara in Steven Soderbergh's four-hour biopic, Che.
The nine-member Cannes jury, which included Natalie Portman and director Alfonso Cuaron and was presided over by Penn, presented the awards Sunday, the final day of the festival.
"I'd like to dedicate this to the man himself, Che Guevara, as well as to Soderbergh, who got up every day, forced me to this," Del Toro said during the ceremony. "He was there pushing it, and he pushed all of us."
Soderbergh also directed the Puerto Rican actor's Oscar-winning turn in 2000's Traffic.
Meanwhile, the Palme d'Or—Cannes' prize for best movie—sidestepped Clint Eastwood's well-received thriller The Changeling and went to a French film for the first time since 1987. Laurent Cantet's The Class, about the lives of students and teachers at a tough Parisian junior high school that featured real students and teachers, took the top honor.
Gomorra, about the criminal underworld in Naples, won the second-place Grand Prize, while Il Divo, about former Italian Premier Giulio Andreotti, took home the third-place Jury Award.