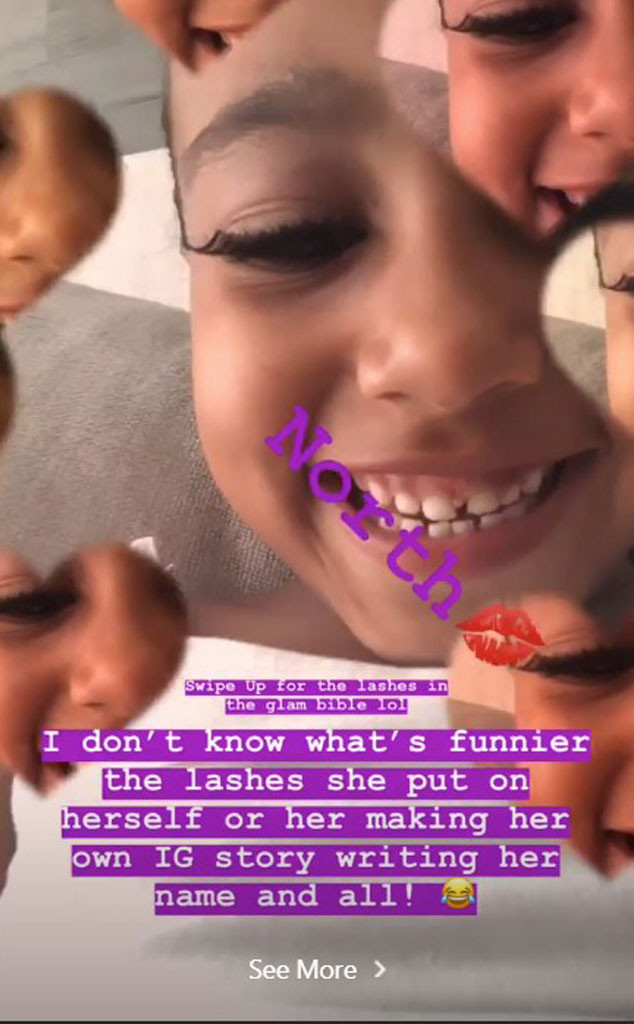 Instagram
North West truly is her mother's daughter.
On Saturday, Kim Kardashian posted some videos of North looking extra glam in some KKW Beauty products, including eyelashes and eye shadow. In the video added to her Instagram story, North laughs at the camera while one of the filters makes little hearts with her face in it pop up around the screen. She looked happy as can be.
"I don't know what's funnier," Kim wrote. "The lashes she put on herself or making her own IG story writing her name and all!!!"
At just 5-years-old, North is already an Instagram pro.
North's glam-up comes one day after she gave her mom a makeover that, well, didn't go to plan. But hey, everyone's got to start somewhere!