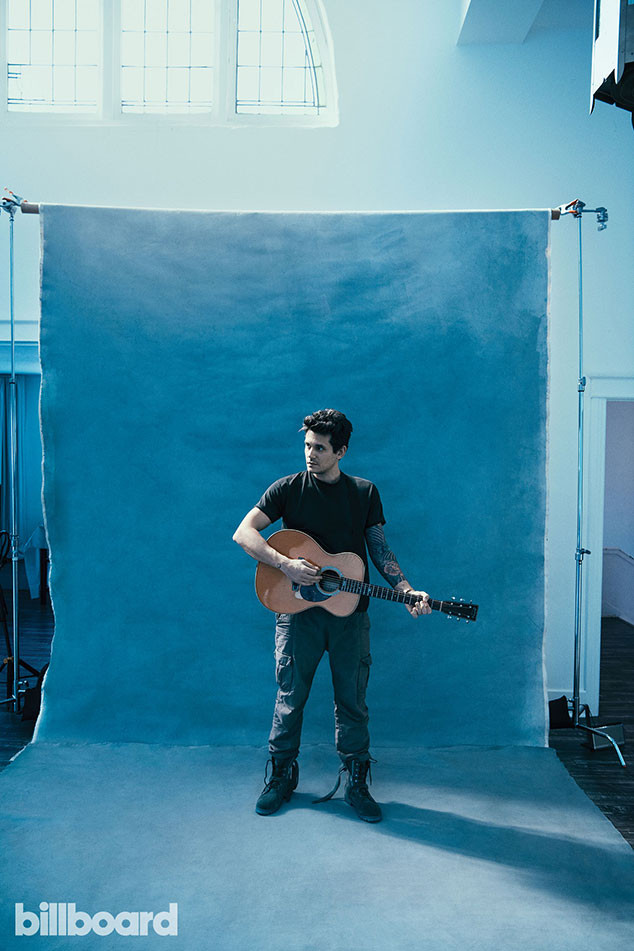 Billboard
John Mayeris moving on and getting over his old reputation and he hopes you do, too.
It wasn't many years ago that the Grammy-winner was just as famous for his soft jams as he was for his high-profile romances and controversial comments. Known to overshare about his former flames, he had a penchant for making headlines—and not the kind any ex wants to read in the grocery check-out line.
On his unofficial Instagram live show, Current Mood, last month, the star said he gets rejected a lot because he thinks he became "PR poison" for many people. "I don't think that people are into the idea of like, 'I snagged John Mayer,'" he acknowledged.
But, in a new interview with Billboard, the musician explained why he wants people to let the version of him go.
"Some people still say, 'That guy's a dick,'" he said. "And I go, 'Well, any of that data you're working off of is really old.' I mean, I can tell you for sure that I haven't been a dick in many years. That's a really outdated take."