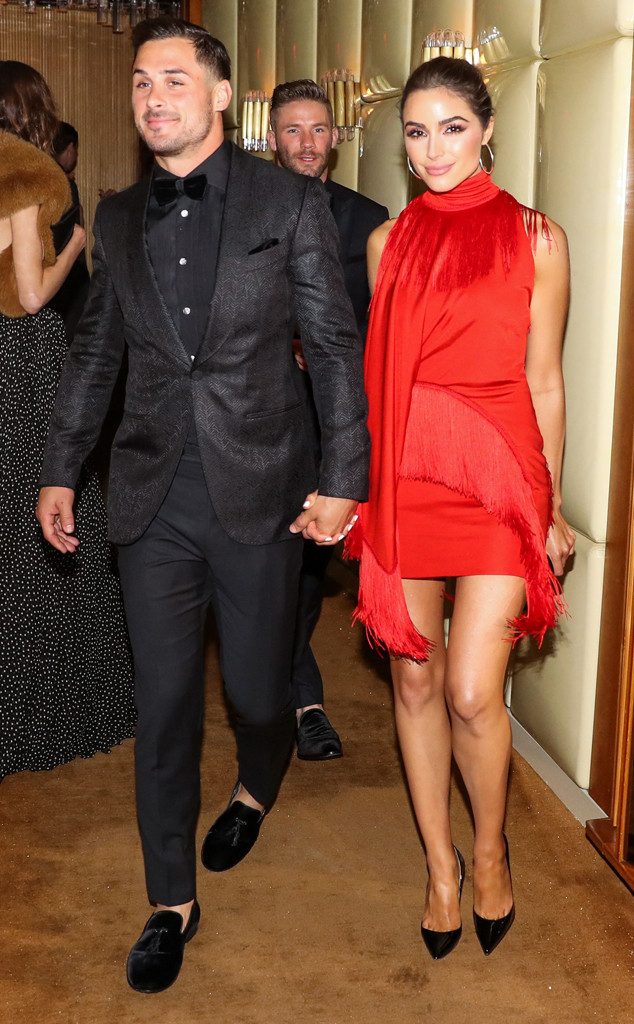 Neil Rasmus/BFA/REX/Shutterstock
Olivia Culpo's boyfriend Danny Amendola wasn't exactly showing model behavior this past weekend.
Over the weekend, the NFL star and CBS sports-journalist Bianca Peters were spotted sunbathing together in Miami Beach. In photos of the two, Danny and Bianca are seen cuddling in the ocean and intimately whispering while lounging on the beach. Meanwhile, Olivia was working on the set of the Sports Illustrated swimsuit edition.
Now, a source tells E! News, "Olivia is very disappointed and shocked about the photos that came out with Danny getting cozy with another girl."
And despite the risqué appearance of the photos, "Danny has reassured Olivia that Bianca is a longtime friend and they were just catching up," explains the insider. "He has assured her that nothing is going on between them, and that he is really happy with Olivia."