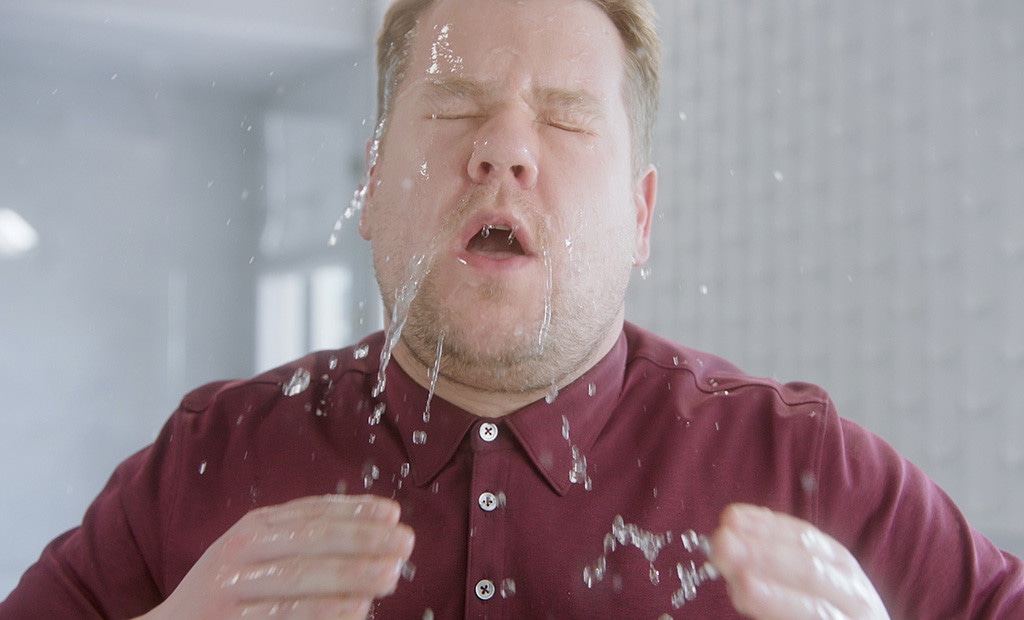 Courtesy of SK-II
Just last week, global prestige skincare brand SK-II announced the launch of Bare Skin Chat, a new YouTube series with no other than James Corden, TV host of The Late Late Show With James Corden and famous for his Carpool Karaoke segment, and Hollywood actress, Chloe Grace Moretz.
In the latest episode aired on 29 March, you will find Corden ready to try Moretz secret to a flawless complexion: SK-II cult product Pitera Essence a.k.a Facial Treatment Essence.
The episode is sprinkled with fun moments as Corden refuses to admit that he had makeup on while visiting Moretz's home. 
"I can clearly see it," Moretz said in a deadpan tone.
"Let's just pretend like I have makeup on," a flustered Corden insists as they proceeded to clean their face. Moretz raised her eyebrows in disbelief but went along with it, much to Corden's relief. 
What Makes SK-II's Facial Treatment Essence So Special?
Discovered 39 years ago in Japan, Pitera has been SK-II's heart and soul.
Over the years, it has garnered a cult following as men and women from all over the world swear by its skincare properties. 
Derived from the natural fermentation process of brewing sake, Pitera is a unique yeast strain that was first discovered when elderly sake brewers were found to have soft, youthful-looking hands despite their age. 
SK-II Facial Treatment Essence is the only SK-II product that contains over 90% of this star ingredient, making it a powerful almighty essence.
You can find out what other skincare shenanigans Corden and Moretz get up to in the #BareSkinChat series, so make sure to subscribe so that you won't miss a thing. 
This article was brought to you in collaboration with SK-II.