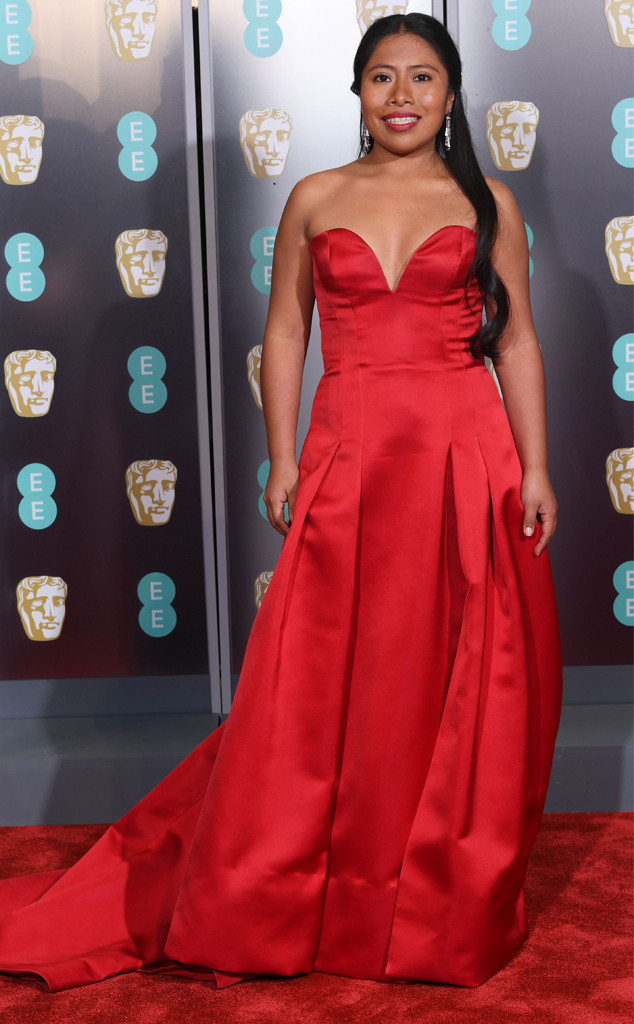 David Fisher/BAFTA/Shutterstock
It's no secret that Roma actress Yalitza Aparicio is living her best life.
From starring in Alfonso Cuarón's critically-acclaimed movie, which marked her film debut, to landing magazine covers and making history, the Oaxacan-born star is having an incredible year.
The 25-year-old actress' unlikely road to Hollywood is an inspiring one, considering the praise and accolades she's received the last few months. Not only did Yalitza earn a 2019 Oscars nomination (again, for her feature film debut), but she made history.
She is the first indigenous Mexican woman to receive an Oscar nomination and the second Mexican to be nominated for Best Actress in a Leading Role. Salma Hayek was the first to earn the nomination in the same category.
The history-making moment was so remarkable, that the 52-year-old actress congratulated the Roma star after her nomination was announced.
"I'm very moved that today I am no longer alone," she said. "Congratulations @yalitzaapariciomtz for your so well deserved nomination. I hope this time you win."