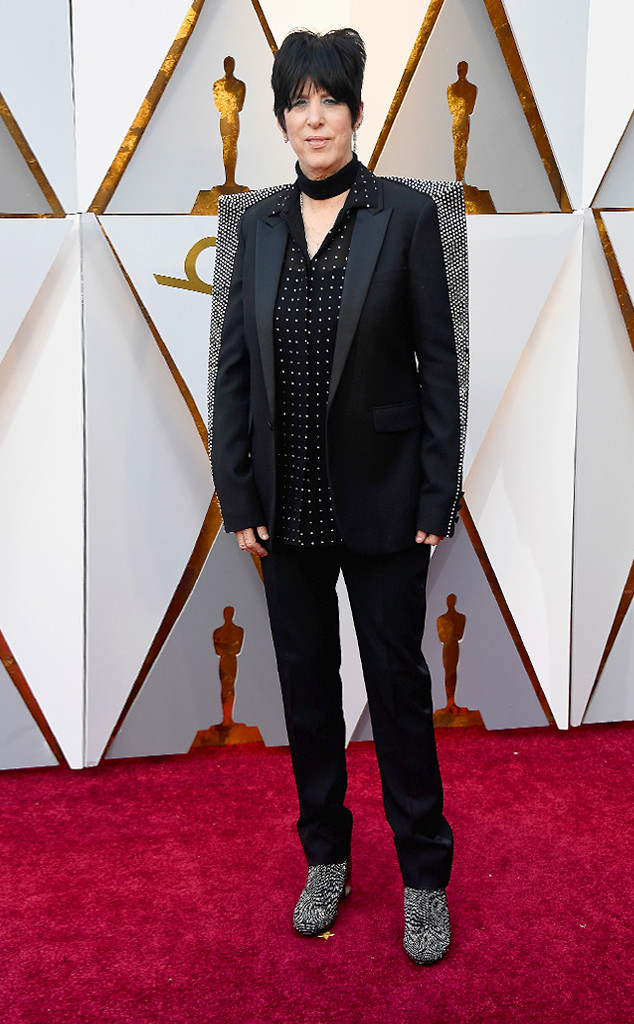 Frazer Harrison/Getty Images
Diane Warren has nine Oscar nominations to her name and she's hoping this will be her year.
"That'd be nice," she told Ryan Seacrest on the Oscars red carpet.
Warren and Common are nominated for their song "Stand Up for Something" from the movie Marshall, a biopic about Thurgood Marshall starring Black Panther's Chadwick Boseman. Warren said when she read the script the essence of Thurgood Marshall spoke to her. "How he stood up at great risk to himself for those who can't stand for themselves," she said. "Right now it's becoming an anthem for so many causes."