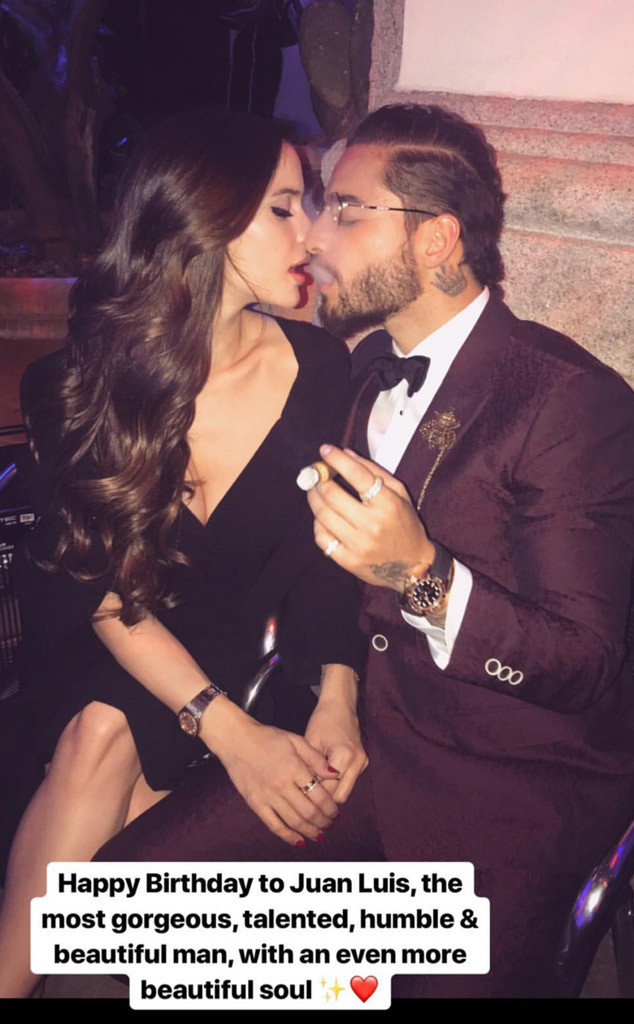 Natalia
Maluma is living his best life, and that includes being with his girlfriend, Natalia Barulich.
The 24-year-old celebrated his birthday this past weekend along with his leading lady, and he even got a birthday Instagram story post from the model.
"Happy Birthday to Juan Luis, the most gorgeous, talented, humble and beautiful man, with an even more beautiful soul," the Barulich wrote on the photo of them together.
The two celebrated the "Chantaje" singer's big day in Las Vegas since he was already in Sin City for his Calibash performance.
Much like Enrique Iglesias and Anna Kournikova, the two met while on the set of Maluma's "Felices Los 4" music video.
Since then the couple has kept it low profile, until now.