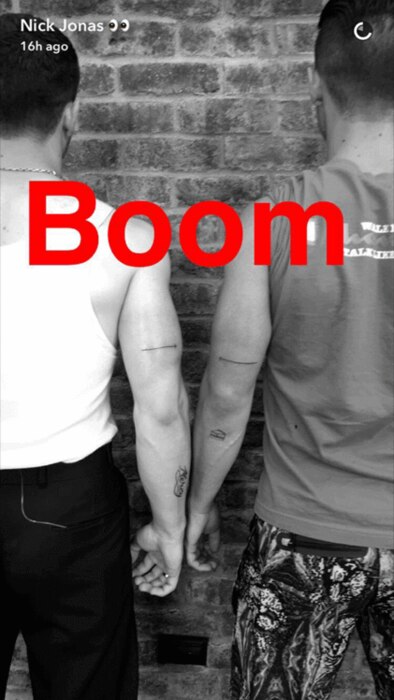 Snapchat
Other than taking home a new award last night with the rest of his DNCE band members (for winning Best New Artist at the 2016 MTV Video Music Awards), Joe Jonas decided to add a little something new to a whole different type of collection.
He and Nick Jonas got matching tattoos!
The brothers decided to kick off their VMA night by getting inked. Just a few hours before the awards show kicked off, they tattooed matching arrows on the back of their arms that point at one another, and of course Nick caught the whole thing on Snapchat.
In back-to-back videos that he shared to his My Story, Nick captured the process of the tattoo, showing both himself and Joe getting inked while lying on a chair as the artists drew the arrows on their triceps.