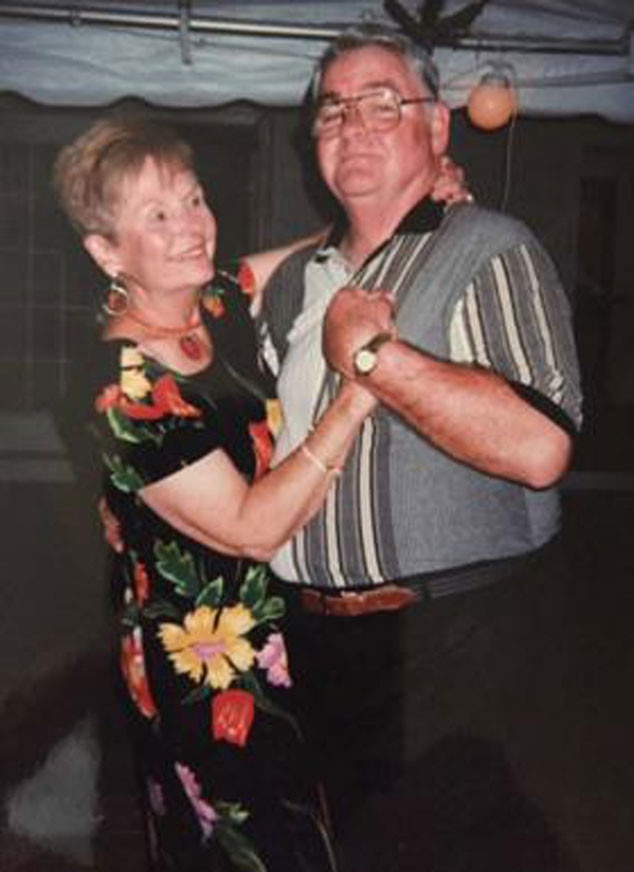 Courtesy: Kevin McLaughlin
Remember at the end of The Notebook when Allie asked Noah if their love would take them away together? Well, get ready to cry all the tears because that basically happened in real life.
Savannah, Georgia, residents JoJo McLaughlin and Jimmy McLaughlin met in the third grade, fell in love and got married when they were just 18. Having spent the majority of their lives together, the couple passed away within mere hours of each other, only one day after their 60th wedding anniversary.
JoJo died Sept. 11, 2015, after a battle with pancreatic cancer, and her husband passed away shortly after from a massive heart attack. The McLaughlin's children held a double funeral at Sacred Heart Catholic Church, the same place they were both baptized and married.
The couple's five children told the Savannah Morning News that their father probably died of a broken heart.
BRB crying.