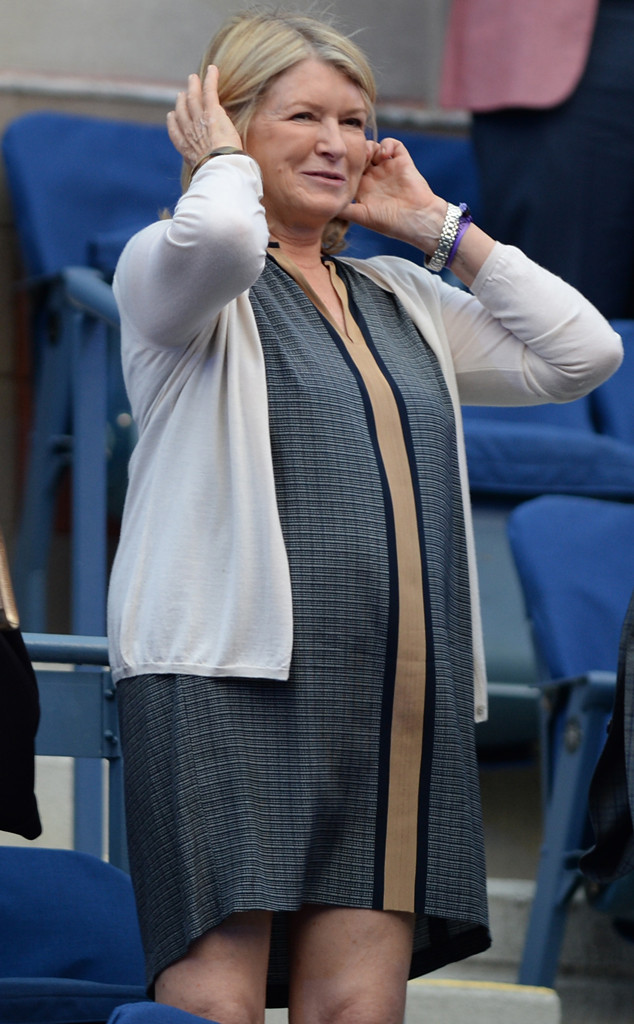 Uri Schanker/GC Images
Ah, the 2015 U.S. Open, where top tennis champions face off in front of the world and- SQUIRREL!!
Last week, scores of spectators at the USTA Billie Jean King National Tennis Center in New York City, including Martha Stewart, tore their eyes away from the bright green court to focus on an adorable, fuzzy distraction.
"Martha made a new friend at the #usopen last night!" read a message posted on the lifestyle guru's Instagram page.
The post included a video of a squirrel hopping up the concrete stairs and darting in between the seats. Stewart is seen sitting by the aisle and trying to take a picture of the animal with her camera.