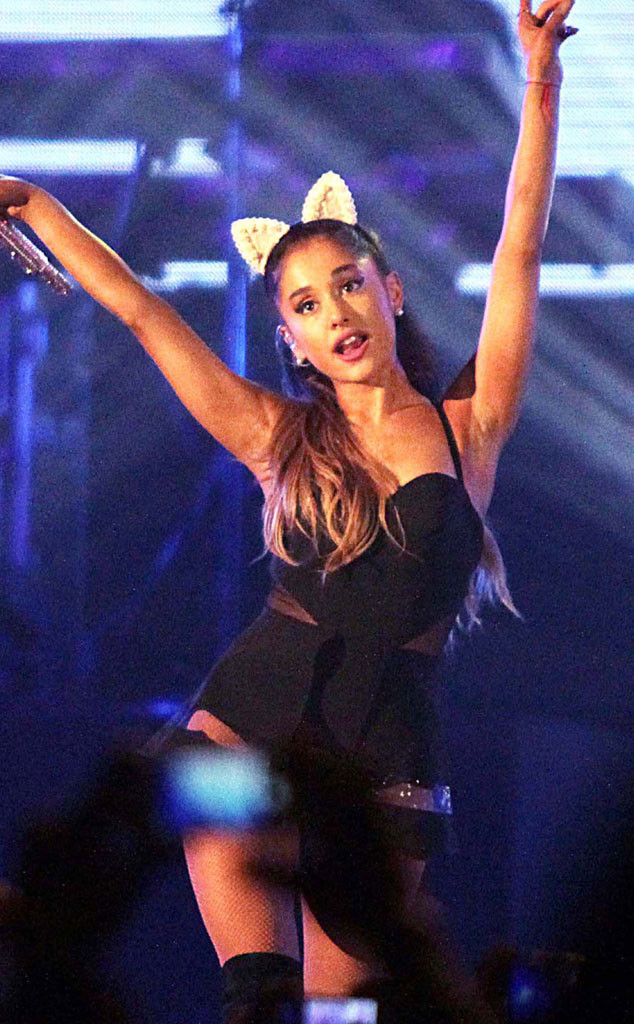 AKM-GSI
Ariana Grande is on the mend and ready to take center stage!
The singer's grueling concert schedule appears to have caught up with her, but she isn't letting any health issues get in the way of performing in front of her die-hard fans.
The 22-year-old took to social media earlier over the Labor Day holiday to give an update about her current tour, saying, "Despite being horribly sick my chords are pretty & perfectly healthy!"
She continued, "No idea how but damn I'm thanking the heavens. Thank u lordtt!"
Grande added that her doctor was impressed with how tough she was, considering the pain she's been in for quite a while now.
"My doctor looked at my vocal chords today after a week of coughing and months straight of singing and called me a 'bullet proof bitch,'" she wrote.
Hey now, her words, not ours!