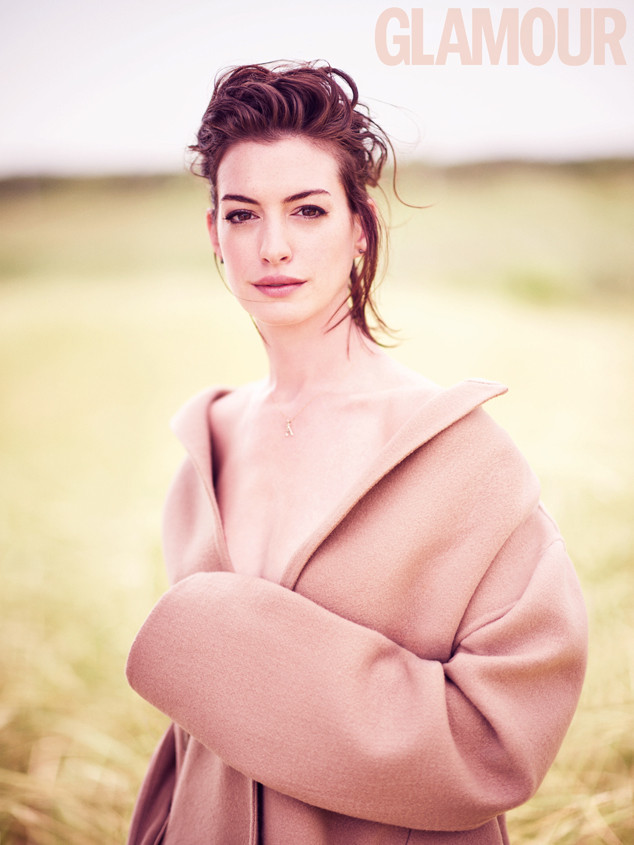 Photographed by Jem Mitchell/Glamour UK
Anne Hathaway looks every bit the movie star on Glamour U.K.'s cover.
Posing without a shirt for the magazine's October issue, on sale Monday, The Intern actress looks serene and confident. Since winning the Academy Award for Best Supporting Actress in 2013, one would think Hathaway would be inundated with film offers and the chance to appear on magazine covers. According to the Les Misérables star, though, her triumphant awards season didn't yield better roles.
"I hate to admit it, but it's true—here are fewer roles and the competition is just as fierce as ever," she says. While some actresses can be competitive, Hathaway would rather be supportive. "I look around at my peers and I'm so blown away by their talent and their beauty and their cool style, as well as their ability to be an actress and be a movie star and be good at it," she says of her peers. "I mean, they're so good and we're all trying to get the same parts."