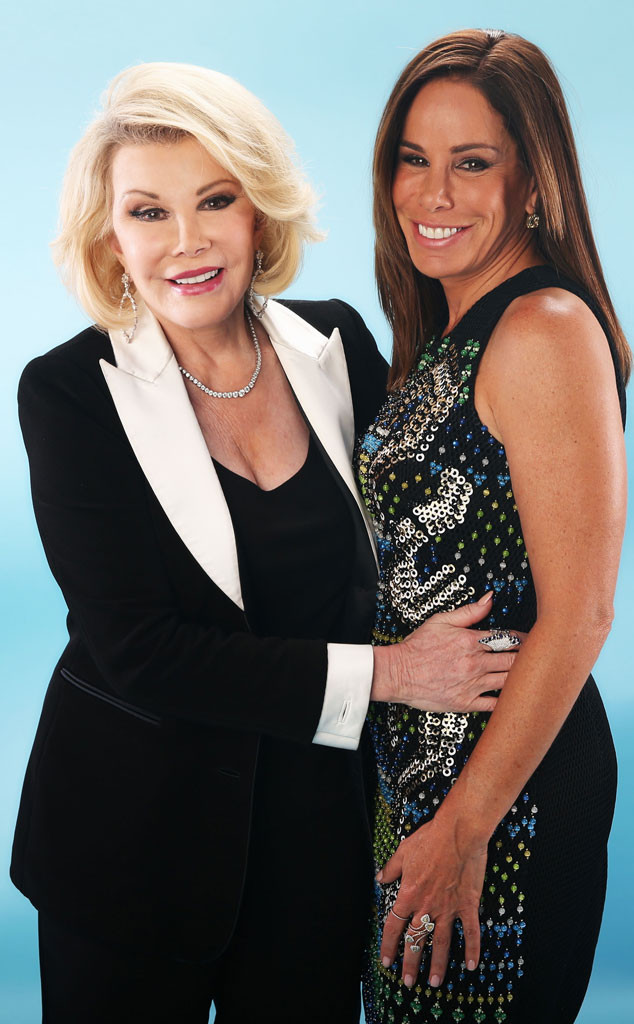 Christopher Polk/Getty Images
With the one-year anniversary of Joan Rivers' death a few days away, daughter Melissa Rivers has revealed how she and son Cooper ultimately laid the legendary entertainer to rest.
During an interview with Entertainment Tonight, the Fashion Police host explained that the two scattered some of her ashes during their annual family trip to Wyoming last month.
"[It was the first one] without my mom, and we scattered some of her ashes there so we can still be together every August as a family," she explained.