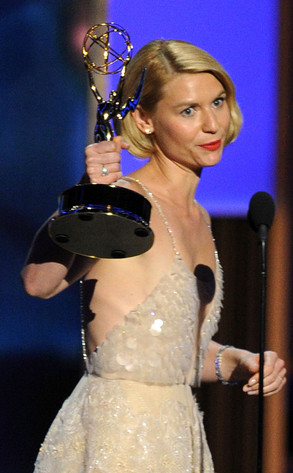 Kevin Winter/Getty Images
Hands off mommy's Emmy! Homeland's Claire Danes won her second consecutive Outstanding Lead Actress in a Drama Series award on Sunday, Sept. 22, but the 34-year-old actress won't be letting her 9-month-old son Cyrus anywhere near the gold statue.
"I'm just hoping he's not going to impale himself on this thing," she said backstage in the press room. "I'm going to keep it very elevated at a place that he can't injure himself."