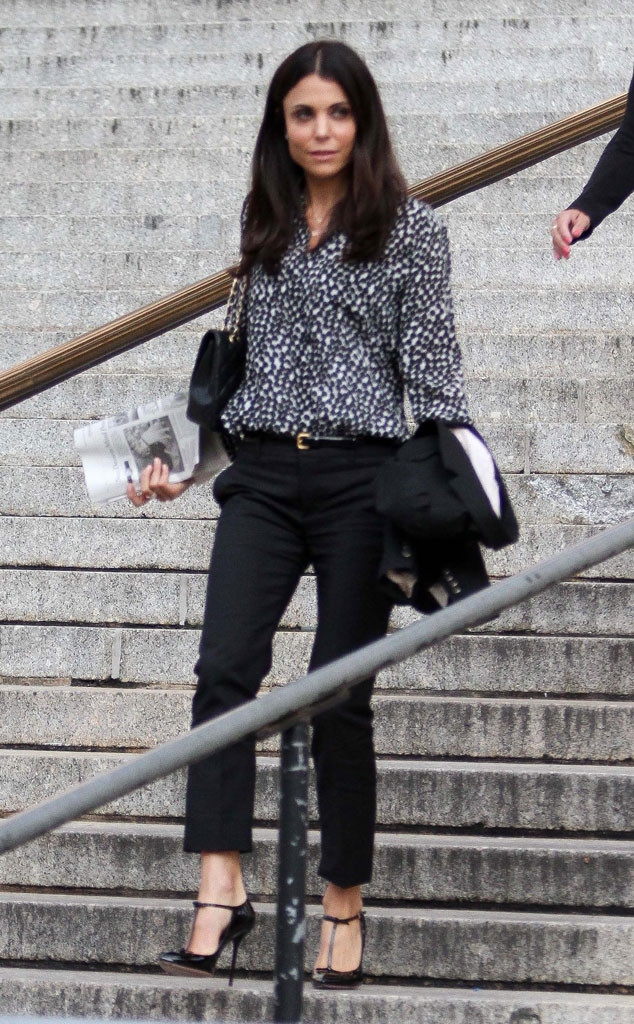 Barbera/Cepeda/INFphoto.com
The divorce battle between Bethenny Frankel and Jason Hoppy is still ongoing.
The two appeared for another divorce hearing in a New York court Thursday morning.
And while the proceedings have bordered on contentious between the former couple, things didn't seem to be as heated today.
An eyewitness tells E! News that they "were seated in halls but do not seem upset."
Jason was dressed in a suit, while Bethenny sported a pair of black dress pants and an animal-print blouse.
Both parties were outside while their attorneys met with the judge, the eyewitness explained.